Find your serendipity,
make global matrix.
To people all over the world , Happiness.
I want to increase opportunities for each person to meet happy things and things.
I want to build that bridge.
At MIGITEQ, we are committed to providing services that increase the number of connections between people around the world based on this philosophy.
Service
Provided by MIGITEQ
MIGITEQ's philosophy is brought to life through three major businesses.
Management of internet media

We operate a media platform that delivers information about Japan for overseas visitors about sightseeing, food and drinks, shopping, accomodation, experiences and culture.

Development outsourcing

We develop websites and mobile applications, utilizing our knowledge in marketing, UI/UX, design production and development.

Consulting services

We provide consulting services on overseas marketing and customer acquisition, using our expertise in media management.
Our management media
daisuki-nippon is a platform to share worldwide the relevant information about Japanese culture, crafts and arts, food, drinks and traditions.
We share information about Japan globally, with an aim to make Japan special and loved by people around the world.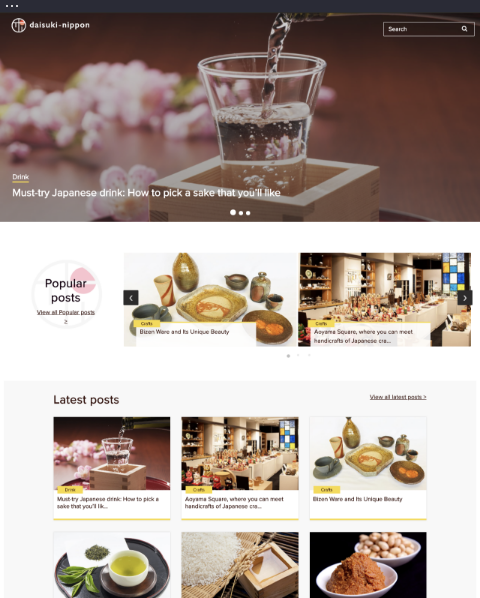 Our specials
The strength of MIGITEQ
The world is changing, and changing fast, making it difficult to predict the future. Consumers' needs are getting more diverse and global, and it is very difficult to find a right solution to enter the market.

At MIGITEQ, we focus on having a clear purpose and processes with a fast validation/ improvement cycle. With our extensive experience and skills, we are able to take on everything from web-centric planning to marketing, design and development.

We suggest the best way to achieve your goals and lead your business to success through validation and improvement with a high-speed PDCA cycle.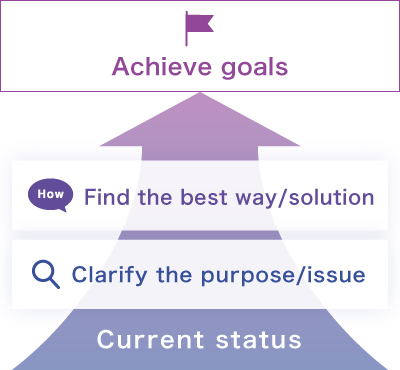 MIGITEQ has many experienced members proficient in web-centric business planning, business-driven design, production and development outsourcing. We provide a one-stop service from planning to design, development, marketing and maintenance.
IT consulting / branding

We analyze business problems from different perspectives and suggest measures with a highest positive impact on achieving business strategies and goals.

Web Marketing / SEO

With a focus on online marketing, SEO and paid customer acquisition, we suggest the best plan for your business. Our approach covers not only quantitative analysis based on data, but also hypothesis thinking that considers qualitative matters such as user behavior and psychology.

Web Design / UI / UX

Striving to achieve your business strategies and goals in the creative web industry, we provide UI/UX suggestions, IA design, and design production rather than a simple design.

Web Development

We provide web development services by following a process with a high QCD, using our extensive knowledge in development and outsourcing.

Other Design Services

We offer design services not only for the websites, but also for traditional media and applications.

(mobile application/logo/brochure/name card/business card/business tool creation, etc.)

Website improvement and maintenance

Based on the user trends analysis and efficiency rates, we suggest a wide range of improvement measures for current websites, starting from SEO, UI/UX and design to other technical aspects such as display speed.
The following are some of the projects we worked on at MIGITEQ.
Please feel free to contact us if you have any questions about development outsourcing or consulting.
design

front-end

information architecture

UI/UX

development

marketing

Creating travel media to share worldwide information about Japanese culture, such as crafts, traditions and art.

design

front-end

information architecture

UI/UX

Creating a sense of a cutting edge technology to change the image of the real estate industry. Promoting the philosophy and solutions.

design

front-end

information architecture

UI/UX

development

marketing

Building an EC system for small and medium-sized enterprises to promptly respond to sales decrease due to the COVID-19.

design

front-end

information architecture

UI/UX

Creating a modern design to promote the solution for business and sales.
News
Press release

2020.8.27

Released "daisuki-nippon" !! Click here for details.

Infomation

2020.3.18

Moved to Nihonbashi due to the business expansion.

Infomation

2020.2.20

Established MIGITEQ Inc.
Company profile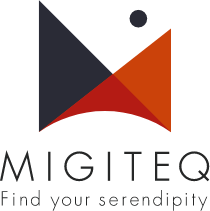 Company name

MIGITEQ Inc.
Location

WAW Nihombashi, 3F, Nippon steel nihombashi building,
1-13-1 Nihombashi, Chuo-ku, Tokyo, Japan
103-0027
Executive Director

Yoshiyuki Kusayama
Founded

February 20th, 2020
Number of employees

4
Content of business

Travel media management, Consulting, Development outsourcing
Contact Us
If you have any questions or requests for MIGITEQ, feel free to contact us from here.